WELCOME TO
"Where Quality is Not an Adjective"


Targeted Treatments for Targeted Pests. We believe that less is more, so we don't try to sell long term expensive service agreements. We believe most pest problems, even bed bugs, can be controlled with good inspections, directed treatments, with quality products, at affordable prices. Helping people solve problems that can seem overwelhming, distressing and embarrassing, like bed bugs or roaches. Through plain assessments and thorough treatments, we strive to control the target pest, and return them to a pest free home.
In April 2007, Dixon & Sons founded its own service firm, Legionnaire Pest Control. It was designed to fill the void in the residential pest control market, and the shortcomings most homeowners' experienced with some pest control firms: our goal was to eliminate the negative, and augment the positive.
Most PCOs for years thought the monthly or quarterly services were the only method to control common pests, and maintain cash flow, especially in "off season'", but with new products the control aspect was no longer an issue, but the cash flow issue remained. Legionnaire Pest Control was the answer: one price services, and usually one time services with good warranty coverage, and of course, the Annual On Call Service. The AOC combined total pest control and termite monitoring at one affordable price, paid once a year, with full coverage throughout the year!
Legionnaire Pest Control prides itself as the most affordable, targeted, carbon-neutral, and effective pest & termite service you will find. Our Award-Winning Service Quality is Backed Fully by their Quality Assurance Guarantee:
**Total Money-Back Guarantee: If you have pest concerns, at anytime during the warranty period, and we don't solve them with in 30 days, we will REFUND all monies you have paid for pest control services during that year!
**24 Hour Response Guarantee: We will respond to your call by the next business day to address your pest problem.
**Targeted & Site-Specific Treatment Guarantee: Legionnaire Pest Control is committed to site-specific, targeted pest treatments using only prescription treatments to control your pest problem.
**Scheduling Window Guarantee: We know your time is valuable. Legionnaire only requires a two-hour window for scheduling services.
**Emergency Service Guarantee: We provide contact for twenty-four-hour, 365 day emergency service.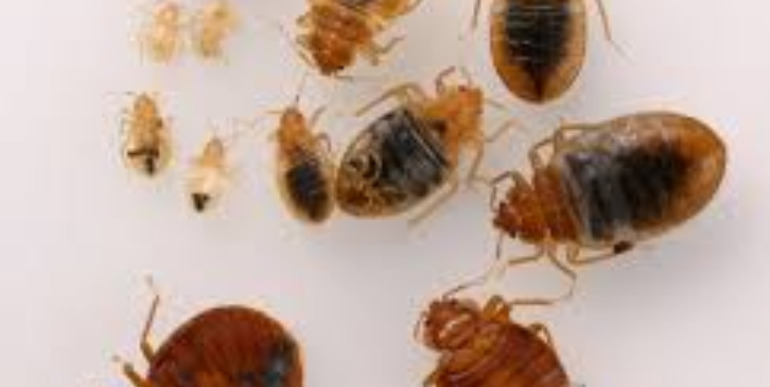 BED BUG SERVICE:
With our affordable, safe and effective Tri-Part Dust Infusion Three Layered Treatment with Optional Modified Thermal Remediation,
You don't need to leave the house, service is completed within hours the same day, no bagging, moving anything, we do all the work.
Our service is pet and child safe.
We provide a complete service-one low price with full one year warranty which begins with a thorough inspection.
Our comprehensive price is the lowest in the metro-area and by far the best warranty!
We also offer a 90 day payment plan.
TERMITE INSPECTIONS & CONTROL SERVICE:
Our inspection is thorough, with a diagram of the structure indicating locations of termite activity, any observable damage, and 50 point condusive conditions report. Provide NPM-33 WDIO Report and 1 year warranty.
ANT & ROACH GENERAL PEST SERVICE:
Complete Ant, Roach and Pest Service , inside and out. Flush-out and eliminate infestations, initial service, re-service 45 days w/ full 1 yr warranty.
Initial Service: crack & crevice all window and doors, all interior door jams, accessible sill plates, band boards, and boxers, seal cracks at foundation with mesh, as needed, for rodent control only, treat kitchen and bath traps, and inaccessible wall voids, as needed, power band spray, with exterior granulation at grade; powder, bait, dust, gel, as needed, based on the technician appraisal, for an optimal control.
Follow Up Service: routine IPM applications at service intervals or request, covering basic pest control coverage, with primarily exterior maintenance, for optimal control.